​
Balance Bridge

Topic/s: Balance & Weights

Welcome to Edopolis, the city famous for its unique balancing bridges. The aim is to balance the bridge in order to cross is successfully. The pupil must place the given weights into the baskets on both sides of the bridge. The weights will need to match each other otherwise there will be a fall.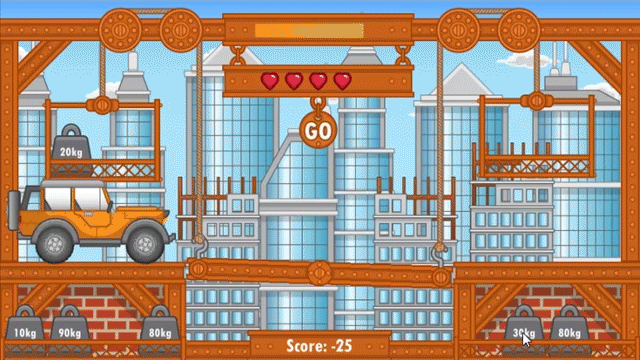 Mackeral Mayhem

Topic/s: Weight

Play as a fisherman and catch fish of many different weights. Throughout the game you will need to weigh the fish then put it in the correct crate. The weight on the front of the crate is the maximum capacity that will fit in so think hard on which to put the fish in.