Blood Circulation Games

Circulator

Topic/s: Blood Circulation

This is the pipe puzzle game where players need to correctly connect the flow of blood from the heart to particular organs. Link the oxygenated blood to an organ and the deoxygenated blood from the organ back to the heart. Once this is done players will be given information on the particular organ.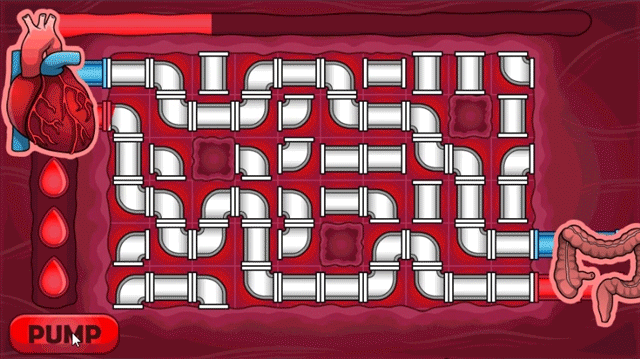 To request a Demo of EDArcade please click here or fill in the contact form below