Fraction, Decimal and Percentage Games

Choco Block

Topic/s: Fractions

Put your fraction knowledge to the test with this chocolaty numeracy game. Players aim to fill as many chocolate containers with the right amount of delicious confectionary before the time runs out.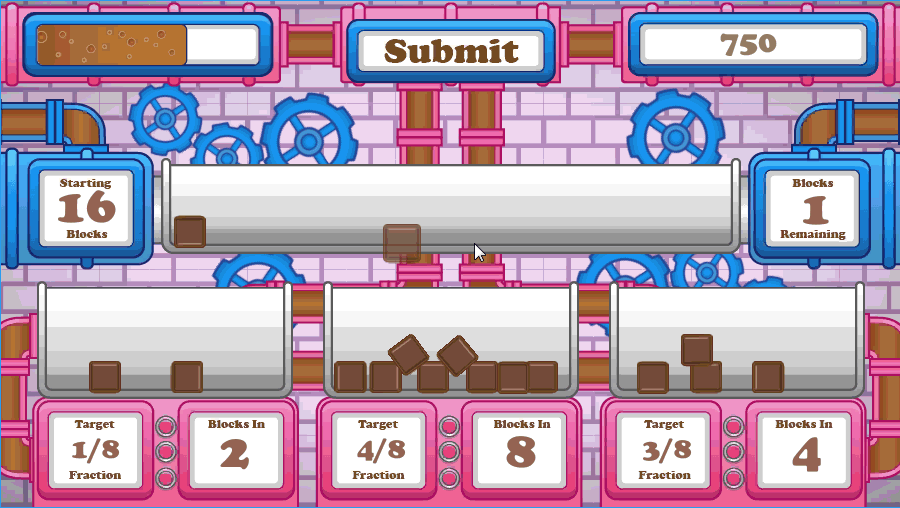 Fraction Tanks

Topic/s: Fractions

Prepare for battle! Lead a tank convoy to push through the enemy blockades. Your tanks will be painted with a fraction number. Players should destroy enemy tanks that are painted with the equivalent fractions. Get it wrong and you will be clown up.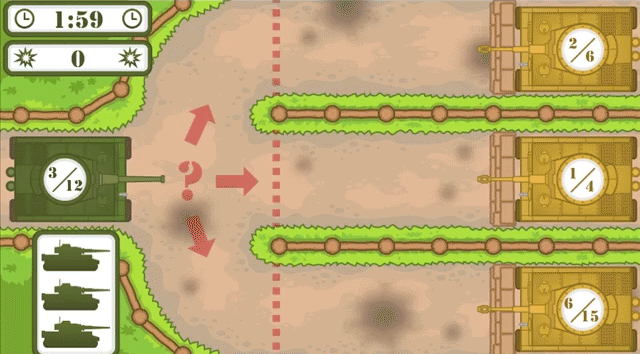 Piece of Cake

Topic/s: Fractions, Equivalent Fractions & Percentages

Welcome to the patisserie where you can have half a blueberry and half a coffee cake or even quarter chocolate with three quarters of candy cake. Players must follow the current order given and drag the correct portions of cake onto the serving plate.

To request a Demo of EDArcade please click here or fill in the contact form below